14/11/10 10:53

R34 at Mineola, NY, 1919, 2010 (Oil on canvas, 61x76cm)
click the images below to get info


Sometimes, when someone tells me they make art, I might expect the stuff they make will be "Ok...". Maybe it's just me and my pessimistic outlook on life, but I often have low expectations when it comes to these things (it's a good way to be, since most of the time I'm pleasantly surprised, which is a nice reaction, right?). These arty people show you their latest thing and you're all "Oh wow, that's great!" but in your head you're not really thinking it's truly great art, only that its great that they are pursuing creative endeavours in general. I've been in bands and struggling to have my music heard for years - some of it not very good at all - so I know what it feels like to be humoured by your mates. And of course you're grateful for it, that's what your mates are there for. We all need encouragement.

But then there are people that come into your life who are so good that they knock you on your arse, and you can't believe they are working day-jobs in Bedford and not being shown at the Tate. A person who forces you to recalibrate your scale of superlatives (that handmade coffee cup you liked on Facebook is suddenly not so literally "awesome", for example). Kristian Purcell is such a person. A proper artist. I also have the honour of calling him my friend.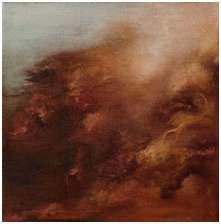 I met Kristian rather unglamourously, as a result of trolling Myspace for potential musical collaborators. This was back in 2007 when Myspace was still sort of happening, but also sort of starting to shrivel and die. He lived in Bedford, he liked Bowie, he could sing and play guitar. That was enough for us (well, enough for me - I'm sure Matt would prefer the Bowie connection didn't exist, since he has had to endure both of us drunkenly screeching our way through "Teenage Wildlife" at least a dozen times to date. I don't think he finds it amusing, which is a shame since I'll probably be inclined to do this as often as I'm drunk on red wine for the rest of my life). He joined the band, we gigged a little bit, wrote some music together and
made a record
in the spare room of my house. He worked various day jobs, teaching contracts and working at the
Cecil Higgins Art Gallery & Bedford Museum
; he wasn't famous or critically lauded or making any money from his wonderful art and it didn't seem right.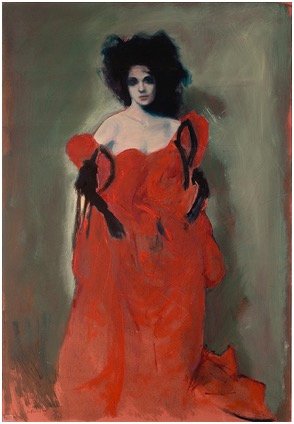 I remember when he transformed the Wellington Street house he was living in at the time into a makeshift gallery and invited the town to see (and possibly buy) his work. It was a genius bit of initiative, and Matt and I both felt like arseholes for trying to haggle down the prices of the two small pieces we ended up buying that night. Mates rates? C'mon we're all struggling artists here... I also remember sitting with Kristian in the Gordon Arms a few days after Xmas 2008, having a deep discussion about music and art and what the hell we were doing with our lives. We're both the same age, and we share the same frustrations that stem from being unknown, from dealing with universal apathy on a daily basis, the fears that we might have missed our opportunity to be successful. During the course of that conversation we discussed studying our disciplines again and maybe I should take the plunge with the PhD. Within months that wishful drunken chatter had become a reality for me, a decision that (I feel) has put me on the right track with my career.

Kristian deserves success because his art is great. And it's getting better. If you're reading this and you're not familiar with his work, you need to
check it out immediately
. If you have the means to, invest in one of his pieces now - they're bound to be worth stupid amounts of money one day (chat to him, he might be able to do "mate's rates"). Comment on his blog, because god knows we all need a bit of encouragement.

And the musical collaboration continues, sort of. There are wishy-washy plans to record new material with the band in the new year, but a far more concrete prospect is a gig we'll be playing together at Bedford Esquires on the 20th of November (this Saturday night). It's more a Kristian Purcell solo gig with me accompanying on piano. I think we're even doing a couple of Helzuki songs from that record we made in my spare room in 2008. Should be fun to bust out the furry red stage piano once again, it's been too long.


___________________
UPDATE: GIg has been and gone, and
here's a review
-----